Maxi-
Rib
Evolution of the Species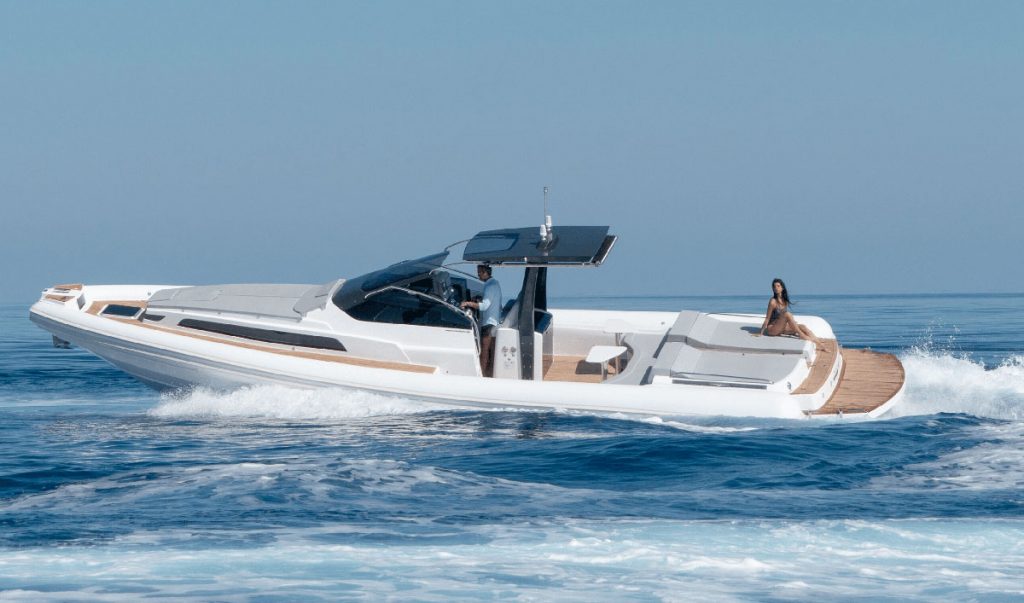 The MX range forms the backbone of Cantieri Magazzù production.
Boasting an unparalleled construction experience, the shipyard produces unique pieces of naval art in which the attention to detail is only surpassed by the attention paid to the customer's needs. The MX range includes the quintessence of inflatable boats in this segment.
Innovation runs thick in the veins of these boats, which are bought for their indisputable beauty, but immediately loved for their exceptional seaworthiness.
Elegant, innovative and sensationally captivating, the Targa 45 welcomes us on board with its American flag raised on the hard top which, in this model of clear automotive inspiration, forms one with the pilot house, offering a distinctive element for a RIB that proudly positions itself between a luxurious Maxi Rib and a cabin cruiser.
Up to this point Magazzù has never referred to the aesthetic paradigms of the automotive industry. The Targa 45, in fact, has futuristic and sporty lines, similar to those of a supercar, which reach their maximum expression in the pilot house, positioned amidships.