LUXURY, COMFORT AND POWER
The MX-13 Coupè represents the perfect integration between luxury and sportiness. The quality of the materials used, the extreme attention to detail and the large living spaces place this boat at the top of the market.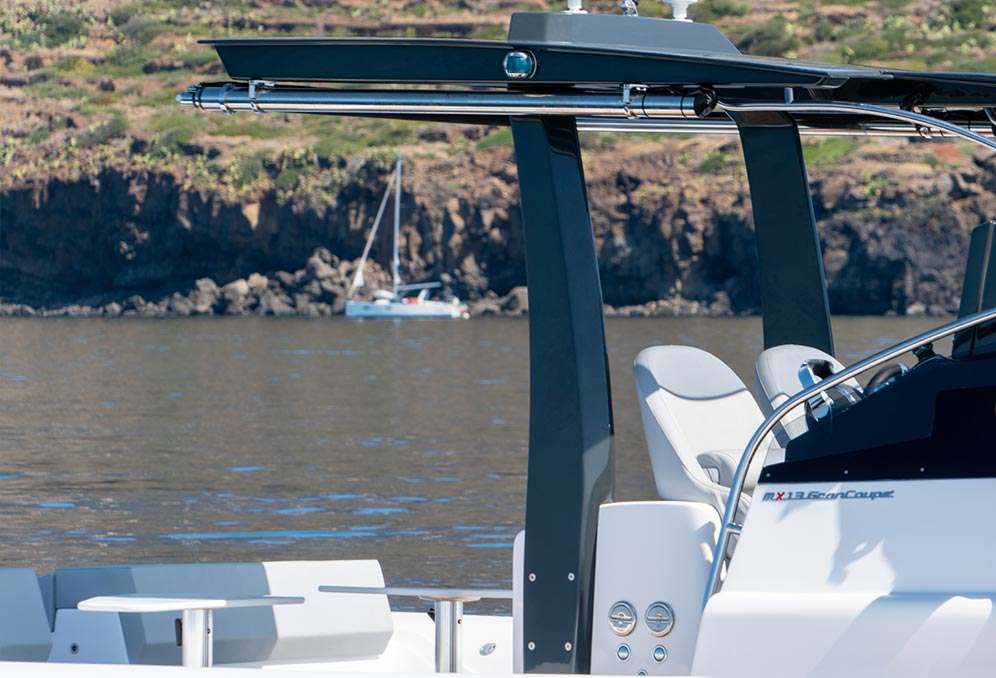 As for the whole range, the level of customization is very high and, in combination with the available technology, it helps to create unique boats that will allow you to experience the sea in complete and comfortable way. The result is a product designed for people who like to stand out.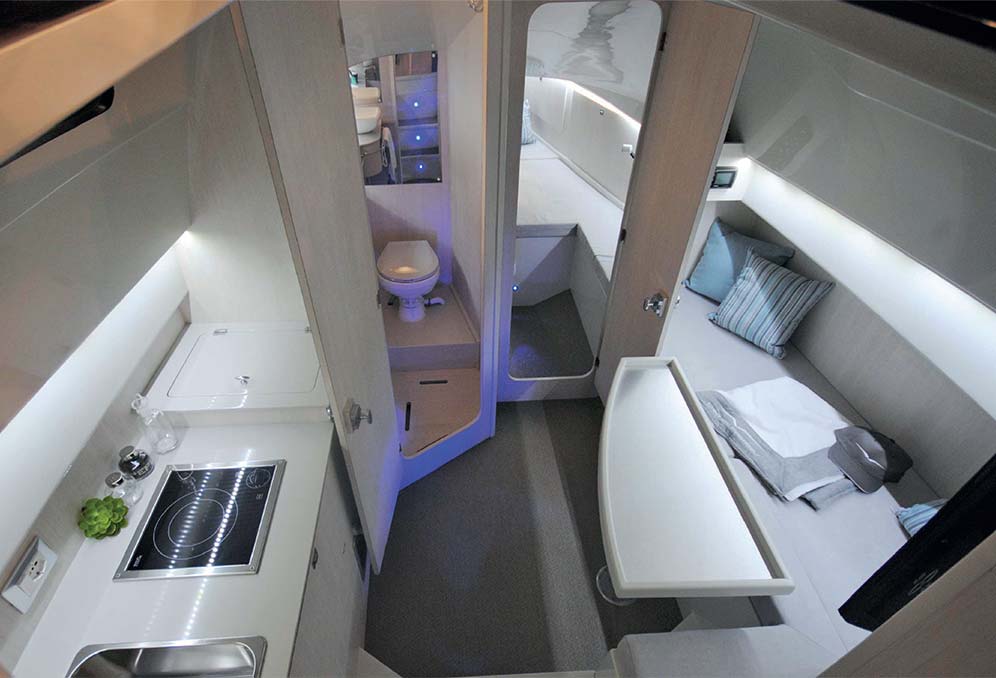 The design that characterizes spaces and surfaces is both refined and functional, sporty and intriguing. With the MX-13 Coupè the horizons widen quickly and, above all, in maximum comfort.
Length: 13,30 m
Width: 4,80
Water: 300 lt
Fuel: 2 x 470 lt
N. paxi: 24
Engines Power: max 1200 hp
Speed: up to 55 kts
Propulsion: Outboard or Inboard Engines
Homologation: CE – B Category