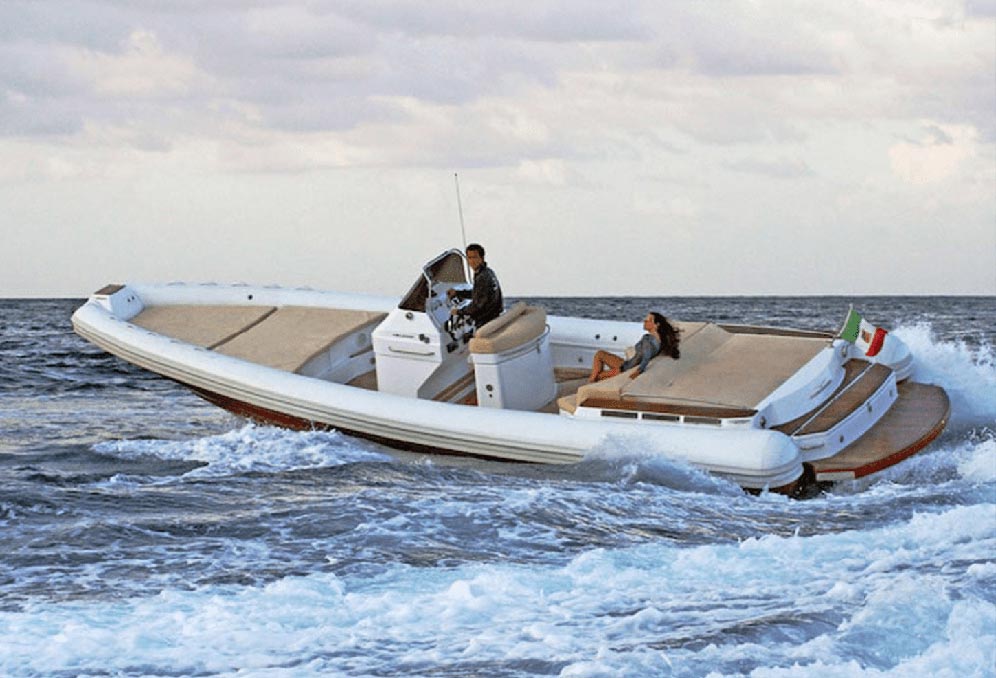 BEST SELLER IN OPEN VERSION
Luxury and elegance in a sporty key. The MX-11 Spider is a pure "open" uncompromised RIB with top performance. A true spider for experiencing the sea "en plein air".
Completely identical to the "coupé" cabin model – from the steering bench to the stern platform – it differs from it in the "walk-around" layout around the console, inside which there is a head with shower.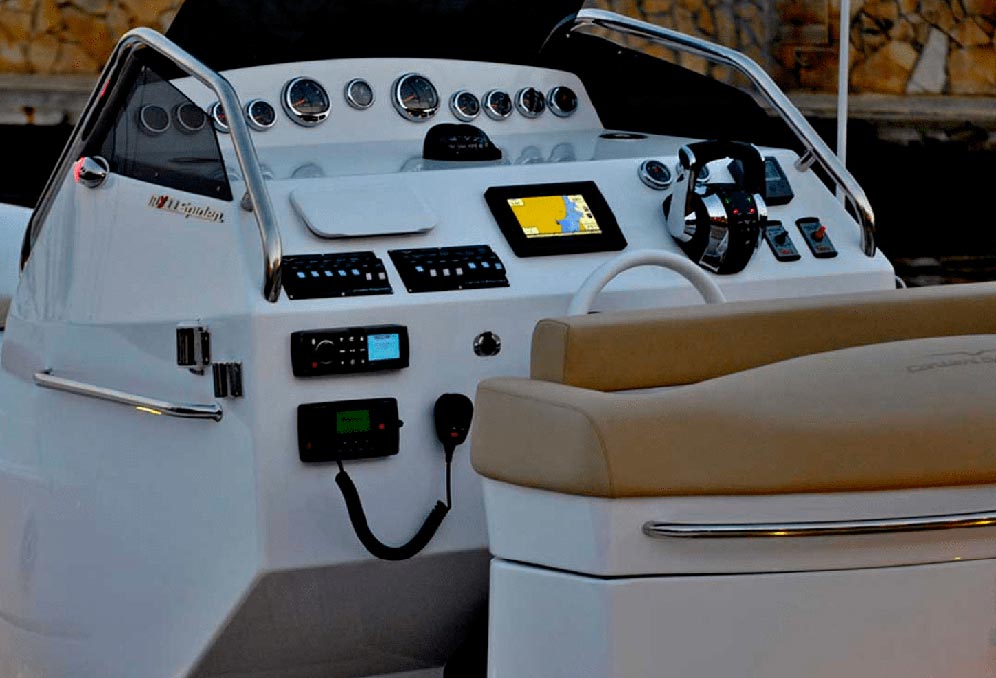 The MX-11 manages to combine the excitement of "coupe" cruising with the relaxation of "open" navigation. This is demonstrated by a marvellous console which, perfectly combining elegance and sportiness, class and functionality, almost imperceptibly manages to accommodate a master cabin of unsuspected dimensions.
Obsessive attention to detail, innovation and reliability are the ingredients of a recipe that makes boats unique and inimitable.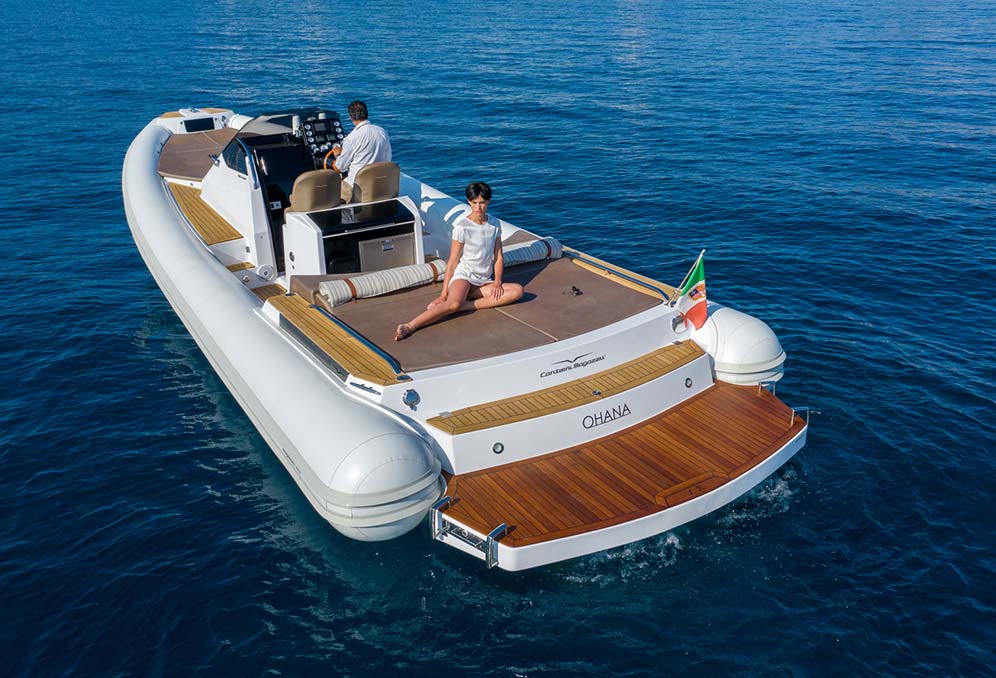 Elegant and sinuous lines outline a boat where every single detail is designed to make your days at sea unforgettable.
Length: 11,00 m
Homologation length: 9,90 m
Width: 3,80
Water: 360 lt
Fuel: 2 x 370 lt
N. pax: 18
Engines Power: max 900 hp
Speed: up to 60 kts
Propulsion: Outboard or Inboard Engines
Homologation: CE – B Category